Make an offer on the property with Shelter Zoom!

ShelterZoom is a secure online platform that manages all aspects of the offer and acceptance process, using innovative blockchain technology to record every transaction and delivering a new level of transparency, efficiency and trust to home buying and renting. Instantly make secure offers with the confidence of knowing they've been submitted and giving you visibility into every step of the process.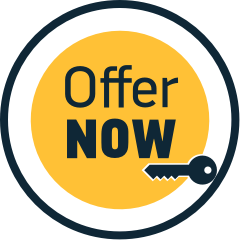 Testimonials
" This is the second time my family and I have used Kirchner Realty. We thought it was amazing before but it's even better now. Aaron is hands down the best realtor in the Nashville area. He is knowledgeable and really goes above and beyond for his clients. He isn't simply trying to make a sale. He cares about his clients and advocates for them in the buying and selling process. Things are clear and no part of the process makes touch feel unsure. Do yourself a HUGE favor and use Kirchner Realty the next time you are looking to buy or sell in the Nashville area. You will save yourself the headache and gain a friend! "
- Alyssa Dituro
" Aaron was absolutely fantastic! He was very knowledgeable and helped us every step of the way. He made the process smoothe and easy. We would highly recommend him if you are buying/selling. "
- Micke Baldoni
" Aaron is so good. He is genuinely interested in the best interests of his client, not himself, and he goes above and beyond (looking for spiders in the attic and cleaning up the yard after a storm when we'd moved away from the property we were selling). I can't recommend him highly enough. "
- The Shaw Family
" Kirchner Realty couldn't have made the process easier! We are first time home buyers and the way our friends made it seem like it was going to be the toughest process in life. Our experience was amazing and really questioned if buying a home was suppose to be difficult. Our realtor walked and guided us through every obstacle that came our way stress free. I have and will always recommend Kirchner Realty to all my future home buying friends "
- Gary Kuremay
Previous
Next